Principal Investigator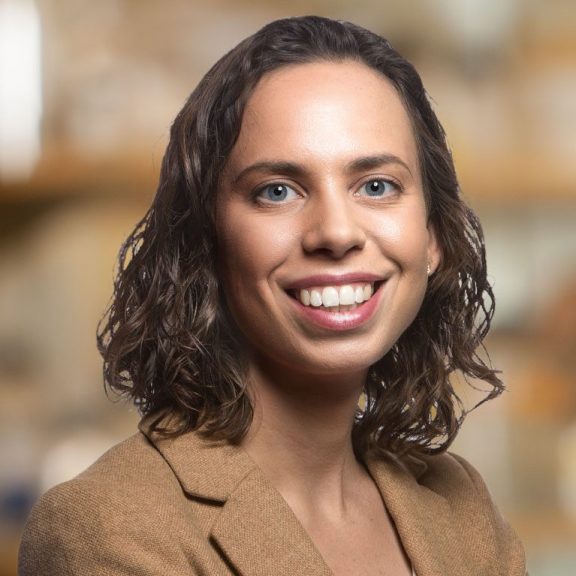 Diana Hargreaves
Principal Investigator
Diana received her Bachelor of Science from Haverford College and subsequently worked with Dr. Jason Cyster at the University of California, San Francisco. She completed her doctoral training in the Yale Immunobiology Department with Dr. Ruslan Medzhitov under an NSF Graduate Fellowship where she studied epigenetic and transcriptional mechanisms regulating immune response genes. She went on to focus on the SWI/SNF complex in her postdoctoral studies at Stanford University under Dr. Gerald Crabtree. During that time, she was the recipient of the Helen Hay Whitney Foundation Postdoctoral Fellowship, the Ann Schreiber Research Training Program of Excellence Award, and the K99/R00 Pathway to Independence Award. She enjoys spending time outdoors with her sons.
Research Associates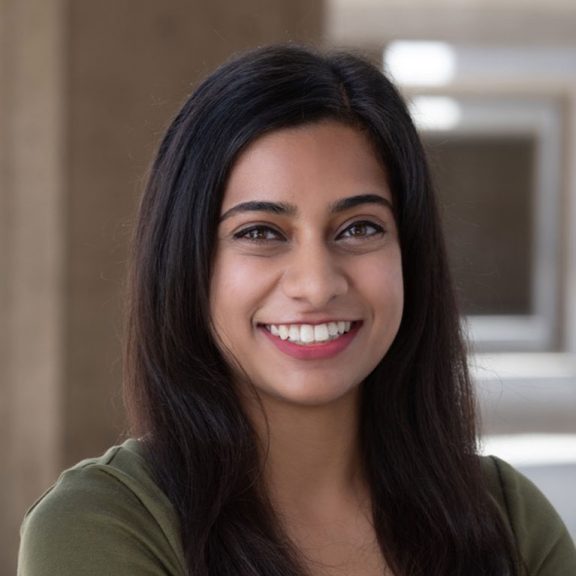 Nasiha Ahmed
Research Associate
Nasiha received her B.A. majoring in biology and anthropology from St. Olaf College in Minnesota. She completed her PhD from the University of Arizona in the lab of Dr. Jacob Schwartz, where she studied the role of intrinsically disordered proteins in the pediatric cancer Ewing sarcoma. She joined the Hargreaves lab in September 2020 and her work focuses on the ncBAF complex in macrophage activation. Outside of the lab, Nasiha enjoys creative writing and exploring the San Diego food scene.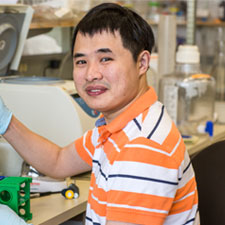 Fangjian Gao
Research Associate
Fangjian received his Bachelor of Biological Science from Fudan University, Shanghai, China. Later, he completed his PhD training in University of Texas Health Science Center at San Antonio with Dr. Thomas Boyer where he worked on understanding transcription regulation through Mediator complex during development. He joined Hargreaves as a postdoctoral research associate and is currently focused on the SWI/SNF complex and its role in epigenetic transcription regulation. In 2017, he received the Salk Pioneer Fund Postdoctoral Scholar Award.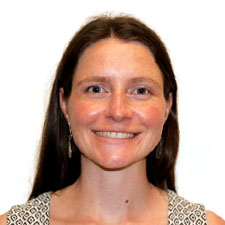 Helen McRae
Research Associate
Helen received her B.Sc (Hons) majoring in genetics from the University of Melbourne in Australia. She completed her PhD through the Walter and Eliza Hall Institute of Medical Research in Melbourne Australia in the laboratory of Anne Voss and Tim Thomas where she studied the in vivo role of PHF6 in haematopoietic development and leukaemia. Helen joined the Hargreaves lab in September 2019 and is investigating the role of BAF complex subunits in the tumour microenvironment. Outside of the lab, some of Helen's favourite activities include running, karaoke and swimming in the ocean.
Research Assistants
Mannix Burns
Research Assistant
Mannix grew up in Minnesota before attending college in Boston. While an undergraduate, he performed research on legume-rhizobia symbiosis at the University of Minnesota and on the role of glutaredoxin-1 and glutathionylation in the progression of cardiovascular diseases at Boston University. After graduating from Boston University in 2019 with a BA in biology, he joined the laboratory of Georch Church at Harvard Medical School, where he studied neurodegenerative and neurological diseases using human cerebral organoids.  Mannix joined the Hargreaves lab in mid-2021 to gain more experience in epigenetics before applying to grad school.  Outside of the lab, Mannix enjoys swimming, running, reading, and anything outdoors.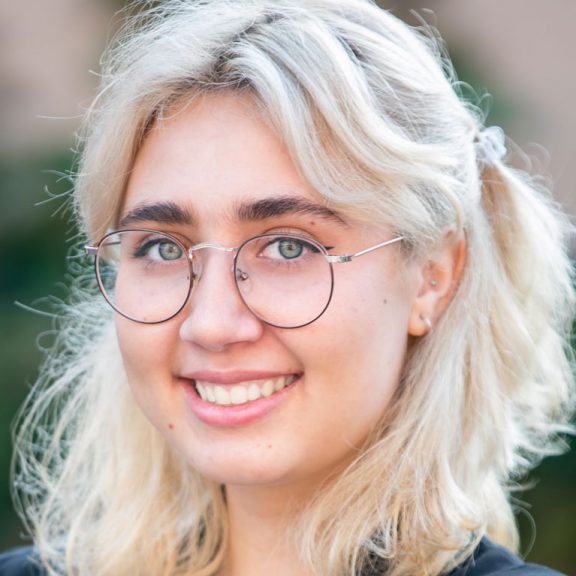 Alina Dayn
Research Assistant
A San Diego native, Alina started their biological training in Dr. Reuben Shaw's lab as a student in Salk's Heithoff-Brody High School Scholars program where they assisted Dr. Jeanine Van Nostrand in the generation and validation of Raptor CRISPR/Cas9 knock-in models. Alina then attended the University of Colorado, Boulder where they received their Bachelor's degree in Molecular, Cellular, and Developmental Biology. There, they worked in the lab of Dr. Nausica Arnoult on a project studying the role of ZFP36L1 in DNA repair pathways. After graduating from CU in 2021, Alina joined the Hargreaves lab as a Research Assistant and is studying the interactions between Foxp3 and various BAF complex subunits. Outside of lab, Alina enjoys surfing, concerts, and finding the best places to eat in San Diego.
Graduate Students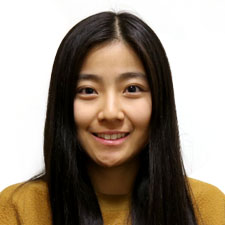 Jingwen Liao
Graduate Student
Jingwen was born and raised in Shanghai, China before she moved to the US for high school. She graduated from Scripps College in Claremont, CA in 2018 and enrolled in UCSD Biological Sciences PhD program right afterwards. She joined Diana Hargreaves lab in 2019 to study the role of BAF complex in macrophage development and activation. Outside the lab, Jingwen enjoys snowboarding, making/searching for good food, and goofing around with her dog.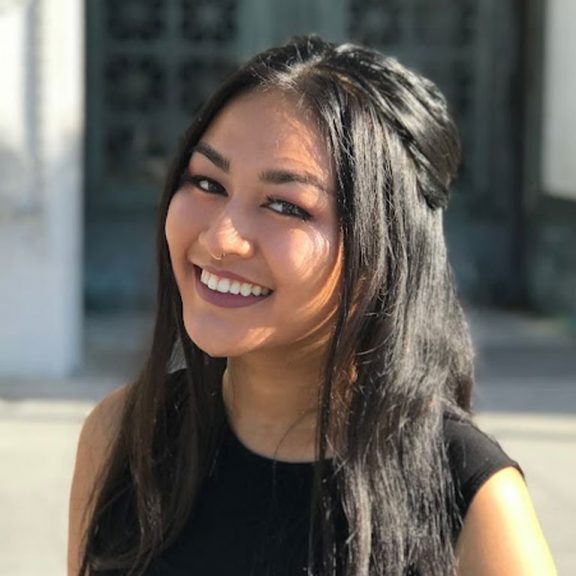 Hannah Rattu Mandias
Graduate Student
During her undergraduate education, Hannah worked in Dr. Brian Livingston's lab at California State University Long Beach (CSULB), where she studied sea urchin embryos as model organisms for biomineralization. She became interested in studying epigenetic regulation through UC Berkeley's summer research program. There, she worked in Dr. Lin He's lab studying the role of EZH2, the catalytic subunit of PRC2, in metastatic lung adenocarcinoma. Hannah graduated from California State University Long Beach with departmental honors and a Bachelor's of Science in General Biology in 2020. Currently, Hannah is a 2nd year PhD student in UC San Diego's Biological Sciences program and works at the Hargreaves lab at the Salk Institute, where she is studying the involvement of PBRM1 in alveolar macrophage development and function. In her free time, Hannah enjoys going to the gym, painting, and spending time with her dog.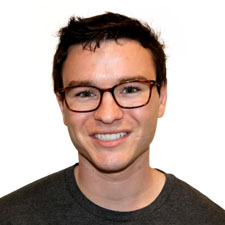 Matthew Maxwell
Graduate Student
Matt grew up in a small town in rural Oklahoma and graduated Summa Cum Laude from Southeastern Oklahoma State University with a B.S in Biochemistry. During his undergraduate years, he studied hypoxia signaling in cancer in the lab of Dr. Teresa Golden and completed summer research fellowships at Harvard, UCLA, and Novartis. Matt matriculated into the UCSD Biological Sciences PhD program in 2018 and joined the Hargreaves lab in early 2019. Outside of the lab, Matt enjoys spending time in the ocean, reading, and grabbing a beer with his friends and lab mates.
Intern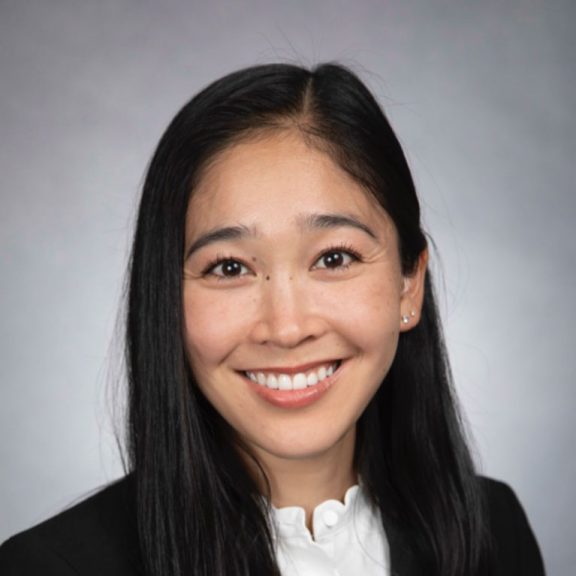 Marianne Hom-Tedla
Intern
Marianne went to the University of Southern California for a combined Baccalaureate/M.D. program, receiving her B.A. in Biological Sciences with minors in Social Work and Human Rights.  She completed Obstetrics and Gynecology residency at LAC/USC and is in Gynecologic Oncology fellowship at the University of California, San Diego. She is currently working in the Hargreaves lab examining the effect of tumor ARID1A deficiency on the tumor microimmune environment. On her free time, she dreams about having free time.
Administrative Assistant
Hargreaves Lab Alumni
Nick Elliott
Research Assistant
Jovylyn Gatchalian
Research Associate
Josephine Ho
Research Assistant
Timothy Kelso
Research Services and Projects Officer
Hunter Medical Research Institute, Australia
Shivani Malik
Senior Research Scientist
Kura Oncology, Inc.
Devin Porter
Scientist I
UST Corporation
Jawoon Yi
Graduate Student
Chonnam National University, Korea