Principal Investigator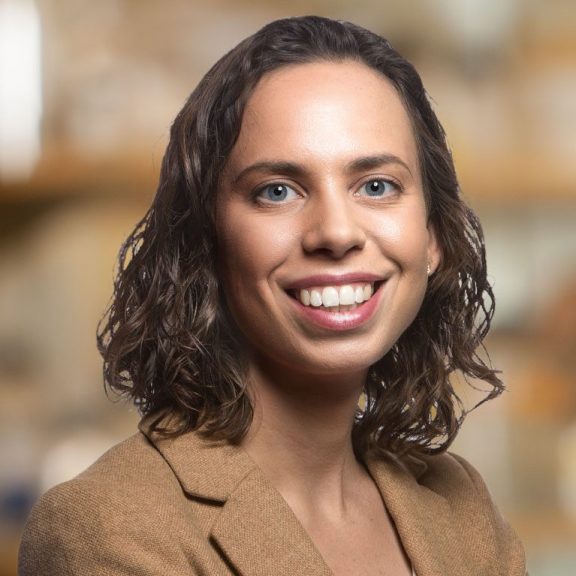 Diana Hargreaves
Principal Investigator
Diana received her Bachelor of Science from Haverford College and subsequently worked with Dr. Jason Cyster at the University of California, San Francisco. She completed her doctoral training in the Yale Immunobiology Department with Dr. Ruslan Medzhitov under an NSF Graduate Fellowship where she studied epigenetic and transcriptional mechanisms regulating immune response genes. She went on to focus on the SWI/SNF complex in her postdoctoral studies at Stanford University under Dr. Gerald Crabtree. During that time, she was the recipient of the Helen Hay Whitney Foundation Postdoctoral Fellowship, the Ann Schreiber Research Training Program of Excellence Award, and the K99/R00 Pathway to Independence Award. She enjoys spending time outdoors with her sons.
Research Associates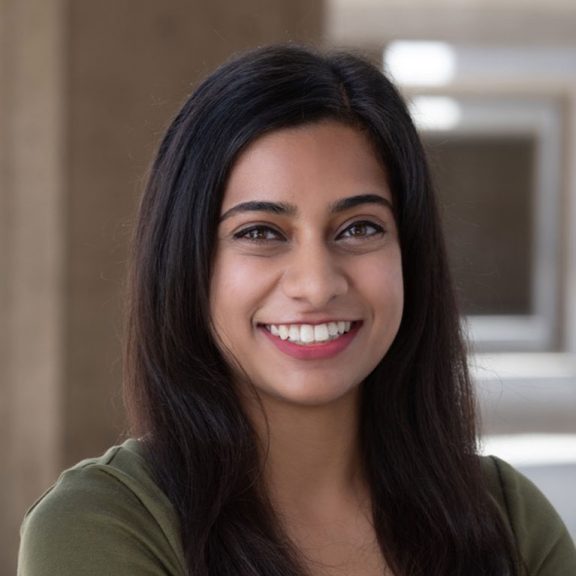 Nasiha Ahmed
Research Associate
Salk Cancer Center T32 Postdoctoral Fellow
Nasiha received her B.A. majoring in biology and anthropology from St. Olaf College in Minnesota. She completed her PhD from the University of Arizona in the lab of Dr. Jacob Schwartz, where she studied the role of intrinsically disordered proteins in the pediatric cancer Ewing sarcoma. She joined the Hargreaves lab in September 2020 and her work focuses on the ncBAF complex in macrophage activation. Outside of the lab, Nasiha enjoys creative writing and exploring the San Diego food scene.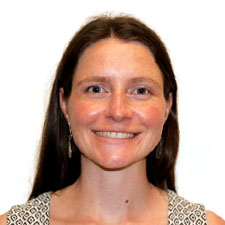 Helen McRae
Research Associate
Salk Postdoctoral Fellow
Tang Prize Awardee
CRI Irvington Postdoctoral Fellow
Helen received her B.Sc (Hons) majoring in genetics from the University of Melbourne in Australia. She completed her PhD through the Walter and Eliza Hall Institute of Medical Research in Melbourne Australia in the laboratory of Anne Voss and Tim Thomas where she studied the in vivo role of PHF6 in haematopoietic development and leukaemia. Helen joined the Hargreaves lab in September 2019 and is investigating the role of BAF complex subunits in the tumour microenvironment. Outside of the lab, some of Helen's favourite activities include running, karaoke and swimming in the ocean.
Research Assistants
Mannix Burns
Research Assistant
Mannix grew up in Minnesota before attending college in Boston. While an undergraduate, he performed research on legume-rhizobia symbiosis at the University of Minnesota and on the role of glutaredoxin-1 and glutathionylation in the progression of cardiovascular diseases at Boston University. After graduating from Boston University in 2019 with a BA in biology, he joined the laboratory of Georch Church at Harvard Medical School, where he studied neurodegenerative and neurological diseases using human cerebral organoids.  Mannix joined the Hargreaves lab in mid-2021 to gain more experience in epigenetics before applying to grad school.  Outside of the lab, Mannix enjoys swimming, running, reading, and anything outdoors.
Graduate Students
Hargreaves Lab Alumni
Alina Dayn (Research Assistant) — QC Associate II, BioLegend
Katherine Nguyen (MS Student)
Fangjian Gao (Postdoctoral Fellow) — Senior Scientist at Odyssey Therapeutics
Katherine Coakley (Visiting Scholar) — Gynecologic Oncology Fellow, UCSD
Marianne Hom-Tedla (Visiting Scholar) — Gynecologic Oncology Fellow, UCSD
Ryan McCubbin (CIRM Intern) — Associate Scientist, Arrowhead Pharmaceuticals
Chaidon Castillo (CIRM Intern) — Formulation Technician, Beckman Coulter Diagnostics 
Jovylyn Gatchalian (Postdoctoral Fellow) — Senior Scientist at Kura Oncology, Inc
Josephine Ho (Research Assistant) — Technical Service Scientist, BioLegend
Nicholas Elliott (CIRM Intern, Research Assistant) — Graduate Student, University of Chicago
Jawoon Yi (Research Assistant) — Research Scientist, Gwangju Institute of Science and Technology
Shivani Malik (Visiting Scholar) — Associate Director at Kura Oncology, Inc
Timothy Kelso (Postdoctoral Fellow) — Data Analyst/Data Manager, University of Newcastle, Australia
Devin Porter (Research Assistant) — Founding Scientist, Zafrens