Principal Investigator
Research Associates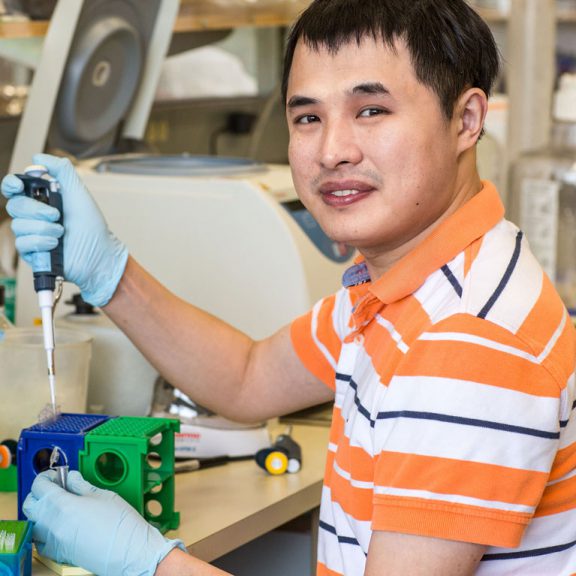 Fangjian Gao
Research Associate
Fangjian received his Bachelor of Biological Science from Fudan University, Shanghai, China. Later, he completed his PhD training in University of Texas Health Science Center at San Antonio with Dr. Thomas Boyer where he worked on understanding transcription regulation through Mediator complex during development. He joined Hargreaves as a postdoctoral research associate and is currently focused on the SWI/SNF complex and its role in epigenetic transcription regulation. In 2017, he received the Salk Pioneer Fund Postdoctoral Scholar Award.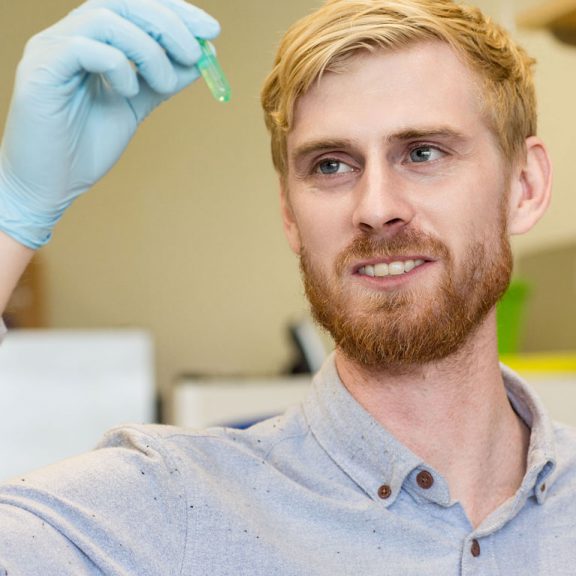 Timothy Kelso
Research Associate
Tim is interested in understanding how mutations in chromatin remodeling complexes drive cancer, with the aim of uncovering novel vulnerabilities for therapeutic targeting. He joined the Hargreaves lab as a postdoctoral research associate in November, 2015, having received his Ph.D. as part of the International Max Planck Research School in Germany from the University of Muenster. Before moving to Europe, Tim completed his undergraduate training at the University of Newcastle in his hometown in Australia. In 2016, he was awarded the Genentech Foundation Fellowship Award for study in the area of signal transduction and cancer. Outside the lab, Tim enjoys surfing, touch rugby, and travelling.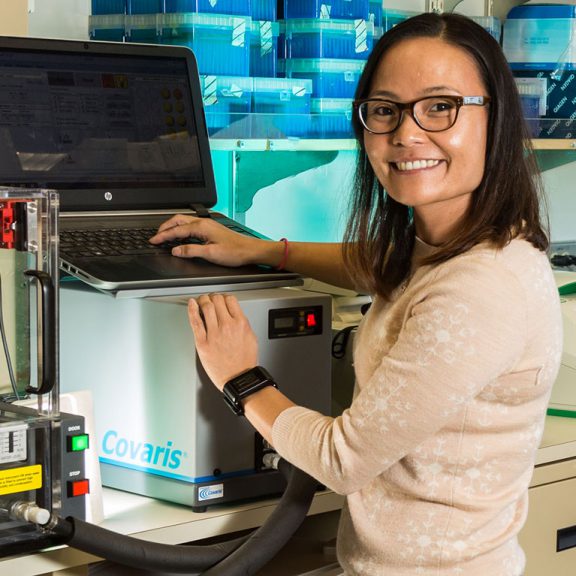 Jovylyn Gatchalian
Research Associate
Jovylyn Gatchalian received her B.S. in Biochemistry/Chemistry from the University of California, San Diego and upon graduating, conducted research at The Scripps Research Institute in Dr. John Elder and Dr. Raymond Stevens' labs. She then pursued her PhD in Pharmacology at the University of Colorado Anschutz Medical Campus under the mentorship of Dr. Tatiana Kutateladze. She was an NCI NRSA pre-doctoral fellow and her studies focused on the structural characterization of histone PTM recognition by epigenetic reader domains. She is now a Research Associate in the Hargreaves lab, where she is defining the composition of the mammalian BAF complex in the normal and oncogenic states and investigating how their differences affect the localization and remodeling activity of the complex. Outside of the lab, she enjoys hiking and camping and though it's rare these days, she also likes to go indoor climbing.
Research Collaborator
Research Assistant
CIRM Bridges Intern
Administrative Assistant