Lab News
2017
October 2017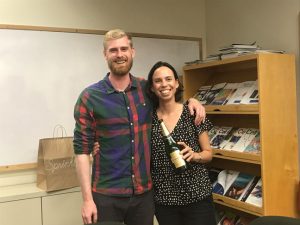 New paper published in eLife!
Congratulations to Timothy Kelso and Devin Porter on the acceptance of their paper to eLife describing the synthetic lethality of SWI/SNF subunits!
Get ready for the annual Padres Pedal the Cause fundraiser! Please consider donating to support the Salk Cancer Team!
100% of proceeds go to support cancer research at the Salk Institute and collaborating member institutions Sanford-Burnham Prebys, UCSD Moores Cancer Center, and Rady Children's Hospital)
September 2017
Jovylyn Gatchalian is selected for a T32 training fellowship through the Salk Institute Cancer Institute! Congratulations, Jovylyn!
August 2017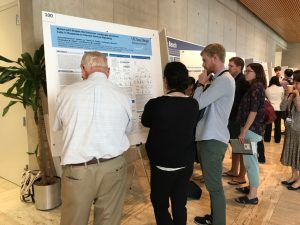 Great time interacting with colleagues and friends at the bi-annual Mechanisms and Models of Cancer!
Welcome Nick Elliot from the CIRM Bridges to Stem Cell Research Internship Program! We are delighted to partner with the San Diego State University to train the next generation of stem cell scientists!
July 2017
Welcome Josephine Ho, master's graduate from Wesleyan University!
June 2017
Welcome Shivani Malik, a visiting collaborator from University of California, San Francisco!
April 2017
NSMB paper is out! Diana enjoyed working with colleagues from the Crabtree Lab to elucidate the role of TOP2 in BAF-dependent chromatin remodeling. Check it out! https://www.ncbi.nlm.nih.gov/pubmed/28250416
Fangjian has a baby boy—welcome to the world, Dylan!
March 2017
The San Diego Chromatin Club organized by Bing Ren (UCSD), Ani Deshpande (Sanford-Burnham), Diana Hargreaves (Salk), and Chris Benner (UCSD) kicks off its inaugural meeting!
February 2017
Diana has a baby boy—welcome to the world, Gabriel!
January 2017
Fangjian is awarded the Salk Pioneer Fund Postdoctoral Fellowship!
Jovylyn Gatchalian starts her postdoctoral work in the lab!